This article was originally published on GPG.com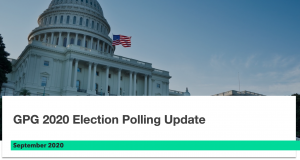 This week's edition covers:
The passing of Justice Ruth Bader Ginsburg, and how her vacancy on the Supreme Court has shaken up the race.

Key battleground states and issues to watch as President Trump attempts to overcome Biden's consistent lead in national polls.

Democrats' advantages in the latest House and Senate projections.