BRUSSELS/BERLIN, JULY 13, 2021
| Reinhard Hönighaus, formerly Spokesperson of the European Commission in Germany, is joining as Managing Director to expand the firm's pan-European strategic communications capabilities in Berlin and Brussels
| Ayrton Thevissen is coming from Brunswick Group and strengthening the firm's European Government Relations, Policy and Advocacy team in Brussels as Managing Director
Finsbury Glover Hering, a leading consultancy for strategic communications and reputation management, strengthens its pan-European advisory team with the addition of two high-profile experts in European communications and policy: Effective August 1, 2021, the former Spokesperson of the European Commission in Germany, Reinhard Hönighaus, 45, is joining the Berlin and Brussels team as Managing Director with the objective to further expand the group's pan-European strategic communications capabilities. Also on the same date, Ayrton Thevissen, 33, is strengthening the leadership team of the Government Relations, Policy and Advocacy practice in Brussels as Managing Director. He joins from the Brunswick Group, adding to Finsbury Glover Hering's pan-European policy offering.
Henriette Peucker, Partner of Finsbury Glover Hering in Brussels, said: "At a time when navigating the political, societal and communications challenges between the national and European level is more crucial than ever for our clients, with Reinhard Hönighaus and Ayrton Thevissen we are adding to our breadth and depth of advisory expertise in an international context".
| Growing pan-European strategic communications capabilities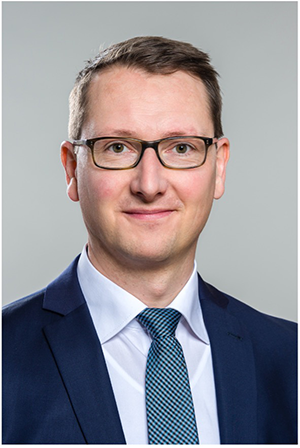 Reinhard Hönighaus combines business understanding with journalistic know-how and strong European institutional experience. With this expertise, Finsbury Glover Hering will substantially bolster its pan-European strategic communications capabilities, ensuring that clients' messages generate impact across the EU and are understood in different national media systems and public spheres. "I am thrilled to join the world-class global team of Finsbury Glover Hering to grow its integrated strategic communications offering in Germany, Brussels and across the EU, helping clients to handle complex, fast-moving issues across borders," said Hönighaus.
As former spokesperson of the European Commission in Berlin Reinhard Hönighaus was responsible for the institution's media strategy in Germany for many years, first for President Barroso, then President Juncker, and most recently President von der Leyen.
He made sure the Commission's position was heard in day-to-day political controversies, challenged German convictions on Europe and, in collaboration with his Commission peers in other capitals, communicated to the media pan-European perspectives on transformative crises, their political or regulatory solutions, and the collective power of European democracies to shape change. Before joining the European Commission, he spent ten years as a business journalist at the Financial Times Deutschland, including roles as chief correspondent and team leader in the financial center of Frankfurt and as EU correspondent in Brussels. Reinhard Hönighaus holds a Diploma in International Business and Cultural Studies from Passau University with academic stints in Southeast Asia.
| Strengthening the EU Government Relations, Policy and Advocacy practice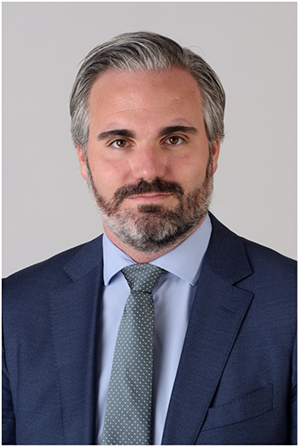 With Ayrton Thevissen the Government Relations, Policy and Advocacy senior team leading the EU affairs operations is being strengthened by an experienced consultant. As a strategic communications generalist, Ayrton Thevissen will advise companies on how to navigate both the EU and national political landscapes especially in high-stakes situations. These include transactions, crises, and financial situations like ESG. He will work closely with the around 50 colleagues from the Government Relations, Policy & Advocacy teams in Brussels and Berlin, as well as in the firm's Global Practice Group. "I am excited to join Finsbury Glover Hering at a thrilling moment in its history to further expand its pan-European Government Relations, Policy and Advocacy offering, supporting clients to understand and manage the ever more complex political and societal challenges they face" said Thevissen.
In his previous role as Director at Brunswick he advised clients on a broad range of topics, helping them to enhance their reputation and engage successfully with different audiences, be it policymakers, media, and other stakeholders, including in the area of ESG. He also helped build up the Benelux practice. Moreover, he is committed to further advancing DE&I and has worked on several initiatives to promote this core principle within the industry. Prior to his life as a consultant, the Belgian native worked as a policy advisor for EU affairs in the insurance industry, and as an attaché in the service of the President at the Belgian Finance Ministry. He holds a MA in European Studies and a BA in History from the KU Leuven.
Contact: Dirk von Manikowsky
Finsbury Glover Hering
M: +49 (0) 171 120 12 16
E: press-eu@fgh.com
About Finsbury Glover Hering
Finsbury Glover Hering is a global strategic communications consultancy headquartered in New York, with around 700 multidisciplinary experts in the world's major financial, government, economic and cultural centers. The company emerged from the merger of the leading consultants for strategic communications, Finsbury, The Glover Park Group (GPG) and Hering Schuppener. It advises its clients on questions of Government Relations & Policy and Advocacy, Corporate Reputation & Leadership Strategies, Crisis & Issues Management, Transaction & Financial Communications and Business Transformation, based on Research & Insights, Digital Strategy, Media Planning & Creative Solutions.
Finsbury Glover Hering is represented in the following locations: Abu Dhabi, Berlin, Brussels, Dubai, Dublin, Düsseldorf, Frankfurt am Main, Hong Kong, London, Los Angeles, Moscow, Munich, New York, Beijing, Riyadh, Shanghai, Singapore, Tokyo and Washington D.C.
More information at www.fgh.com.